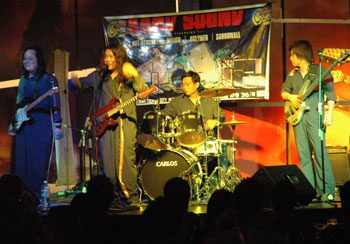 Uglymen debut cd is OUT !!! I am going to collect now! It's so
exciting!! — after 1 hour —
What that I am so excited? It's hard to explain why, but I will let you all know later. You will think it's not my album, why am I so damn happy! But my life related to them very much since year 1997 until now… they are my music mentor and master.. I will continue blog about Uglymen and myself with music until end of this week. I wanna dig out my memory, keep this on my blog.. and remember it forever, the happy moment..
I am back with Uglymen cds. I collected from King, at Subang. I collected 50 of them, going to help my sifu Uglymen sell to their fans, this is special edition, with Uglymen signatures. Only RM30/cd, grab it from me by email to paul@takizo.com or call 012-4546360. I already sold 10 of it.. 🙂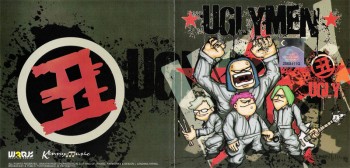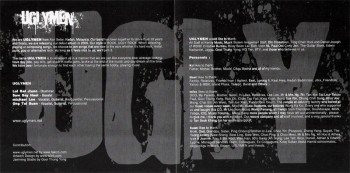 Uglymen's album! 29th August, very important day.
Wonder who is Uglymen?, check out their website @ www.uglymen.net OR check out this week on 8TV Homegrown program, after Malaysian Idol, don't tune to other channel, stay tune on 8TV and check out Uglymen on 8TV HomeGrown
Thank to Mike, Tai Suan, Metal and Kai Juinn for signing on the cds. Now, they are on their way back to Penang, and start working tomorrow morning, must be very tiring and excited like me :d

On behalf of Ugly dudes, I would like to thank:
King bought 2 CDs, Danny gave support to Uglymen buying CD without giving any reason, Lay Geng.. Who's the toy collector also bought Uglymen CD, Andrew Ong, Pauline Pauh, LiYih and Thank Sam in advance 😛
Thank you very much and really appreciate it.

WARNING TO MY FRIENDS:
If I FOUND YOU PIRATED UGLYMEN'S CD, I WILL NOT RESPECT YOU IN THE REST OF MY LIFE, BECAUSE YOU DIDN'T APPRECIATE THEIR VERY HARD WORKs & TALENTS. SUPPORT LOCAL BAND, BUY ORIGINAL CD!
Me and Uglymen (I)
I listen to the cd during the way back to home. Listen to si ai bin(死爱脸), 傻佬, 机器人, 想念你… All the songs, bring up a lot memory between me and Ugly dude. How Uglymen started? You can read it from their website, but how I know uglymen? Hehe.. this is really interesting.

This is all started from year 1997, when I was in Form 2, me and my cousin Chen Wei came to KL, visit my cousin, we are from Alor Setar, Kedah. So, when there is holiday, we will come to KL visit our cousin. That time, our cousin was playing his guitar and show us whois Nirvana… Nirvana .. and Nirvana.. because he is Nirvana hard core fans! So, me and Chen Wei decided to go back and register for guitar class.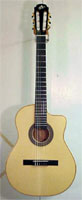 At first, we went to Sze Chan for "Classical Guitar" course(oh my god, how come I went for classical guitar..). Not to say more, the classical guitar really suck, after 2 weeks, we decided to change music school. So we went to Music System, I continue for "Classical Guitar" course(yes.. classical guitar), and my cousin Chen Wei registered for Electric Guitar course..
I meet Michael(uglymen vocal, guitarist), he was my classical guitar teacher, so why I am still with classical guitar? Hehe, it's because last time I was Emil Chau fans, I like his song, he plays classical guitar.. So I treat him as my idol to inspire me continue learning guitar.
Tomorrow… Why from Classical to Electric Guitar?