Living life in this country started became really really bad. Petrol and electricity price hike, government always have their own says; and their very reasonable reasons of the hike. Pak Lah, our beloved Malaysia Prime Minister, he don't realise those hike has given a lot of pressure and stress for the people who live in this country. If you read newspaper, crime cases is spiking up tremendously. Why are these people commit crime? They have no choice, it's hard for them to cope with the living cost in this country.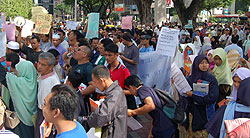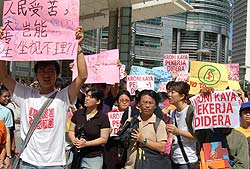 People with low income, people with numbers family, people who do business, people who work daily and people that jobless. How you want them to live? Change lifestyle? Government always say "Business man, do not take advantages increase the price of goods". Well, everything is increasing, you asked the people who do own business don't increase their price. Compare with last time, they have to pay more expenses, make less profit, pay more electric bil at home and shop. In the other hand, for their family, the food is expensive, kid's pocket money have to increase. Business is not human? Don't they have to pay electric bils too? Don't they use petrol to deliver good? Sometime, you think back what our government said, it's kinda childish and stupid.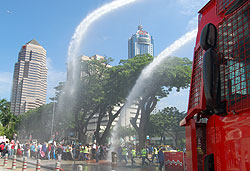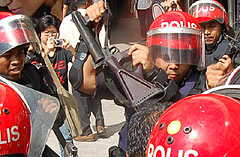 Last week, a bunch of Malaysia's student have a Peace Demotration/Protest in Kuala Lumpur City Center; ended up student beaten up by Malaysia Policeman/FRU with baton. Baton man, do you know what is baton? Wow… beaten the student, teacher with baton. "Baton" dude, isn't it too much to treat us. They are having a peace demotration, to show their anger, to release their anger, to show they are unhappy with the price hike.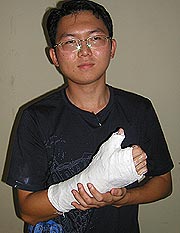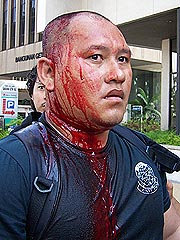 Everybody need a method to release their stress, pressure.. For me, you should know, I write blog to release my anger and unsatisfaction(especially tmnut services). Just let them stand there, show they unhappiness, lets our PM hear our voice.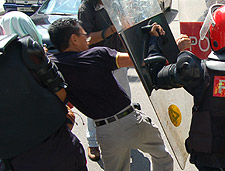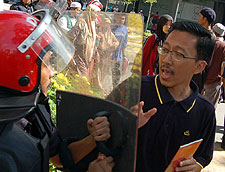 But, to the student who demo/protest. Save it man, save it. In Malaysia, our main stream media like New Strait Times, The Star, Berita Harian and others papers are useless media. They won't publish what was happened last Sunday. They don't concern about malaysian life or living. They only do what they allow to do, they are controlled by some party.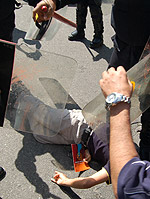 Furthermore, even though you get 10,000 people demo in the street, shouting from Jalan Ampang to Jalan Sultan Ismail then to Dataran Merdeka. The government won't bring down the price. It's better that you sit at home, may be shout as loud as you can, use all the mother fucker cao cibai words to curse the government is even better. Do more coding, work harder, pay your petrol, pay your bil. When you are free, invite your friends, family, have a cup of teh tarik with them, tell them the story, and then when u finish that time, make a conclusion with;
"Next election, I think we vote opposition parties leader likes Lim Kit Siang to fight for us."
You think it's a story teller or hoax?
Enjoy the picture
Watch the video
Read more from Malaysiakini