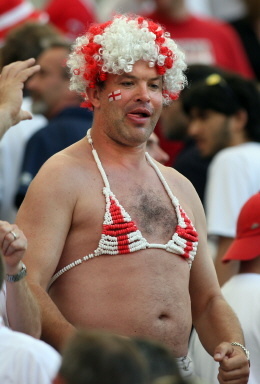 Last week, I told my friend England sure lose, will pack their bag and pretty model/artist wives back home and I proudly also said that Brazil going to bring down Portugal and fight againts Germany in the final; my prediction was Germany surely wins the World Cup this time.
Seem like my prediction was wrong, Brazilian legs has been broken by France 2nd time and make them can't samba to the final. It seem like this year world cup is not interesting at all. Apart from the shocking lose on Brazil, we also can see that how useless England's coach is.
Now, hardly to predict who will go into final, may be in the end, the final is Italy v Portugal.. LoL.. Who is going to watch it? In the business view perspective, in order to take care of the sponsor like Maxis, the final has to be very very interesting. So, I can predict that final teams into final are… Germany v France…
This time Germany going to strike 3 – 1 wins againts France 🙂 The score in 1998.