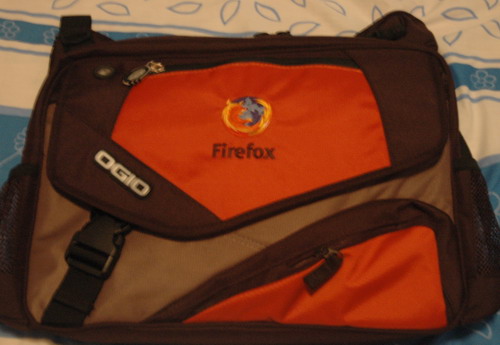 Hack In The Box Conference has over. I bid a Firefox's laptop bag, it's damn cool. Good night, geek00l and sudu gapur suck. And I met Window Snyder – The gorgeous and smartest girl I ever meet in my life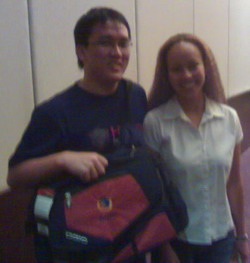 Paul Ooi & Window Snyder with Firefox's laptop bag. She has a cool photo album in Flickr. I know you will ask who is she?
Window has joined MozCorp recently as our new "Chief Security Something" (that's a working title :-)). She'll be the public voice of Mozilla Corporation on security issues and helping to drive our long-term security strategy.

As you can see from her background below at Microsoft, @stake, and Matansano, she is an amazing person and a great asset to Mozilla. We've been looking for someone with the right mix of technical ability, communication skills, and shared values with Mozilla for this role – and we are lucky to have Window on our side. She's been an advocate for open and transparent security process – which is something we believe in deeply here at Mozilla. She'll be working closely with everyone in the project, especially Dan, Chris, and Jesse, to continue to push our advantage on security and make sure we are doing the right thing for end users. more..
I just found out the bag is only selling in North & South Amearica. It's called Firefox Ogio Messenger Bag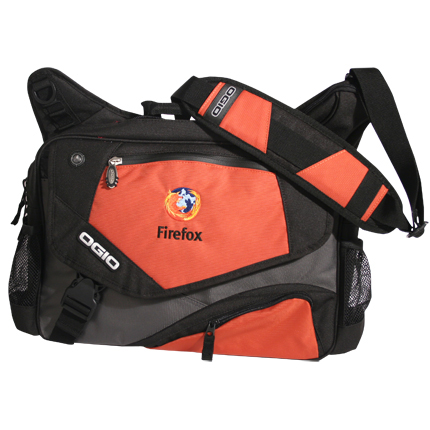 Update
My colleague went online and ordered the bag, included shipping and tax is USD251. 😀