My streamyx was down again this morning until now. Calling to TM Net Call Center is pain in the ass. Because they will ask you silly questions and make you sound stupid. I found out the best way to communicate with their customer agent.
But first and foremost, you got to determine what is your TM Nut Streamyx's error message with manual connection. What the hell is manual connection? Manual connection, according to TM Nut customer agent, it means connect Streamyx with your laptop/pc with PPPoE connection setup, NOT using router. Because router doesn't shows you error message.
The example shown below only works with original/pirate Microsoft Windows XP SP2 license. Let's start step by step;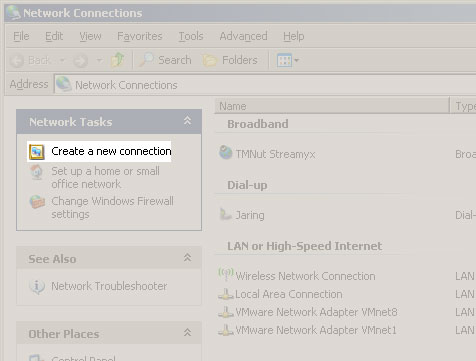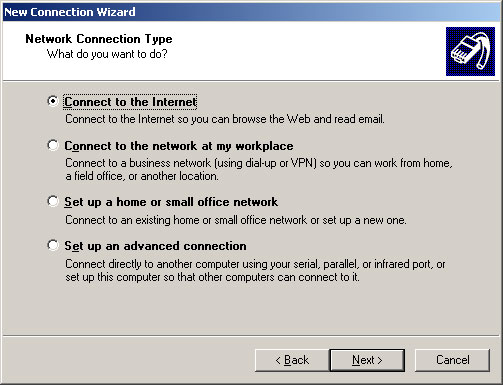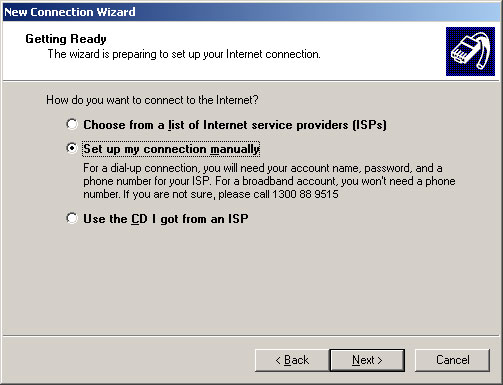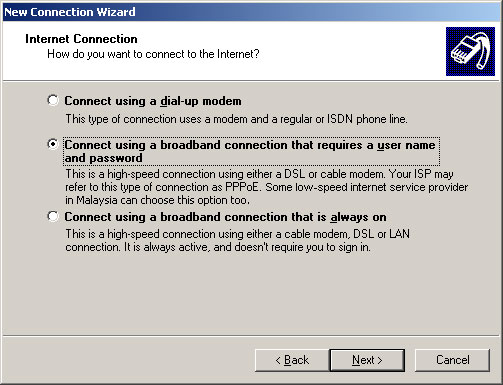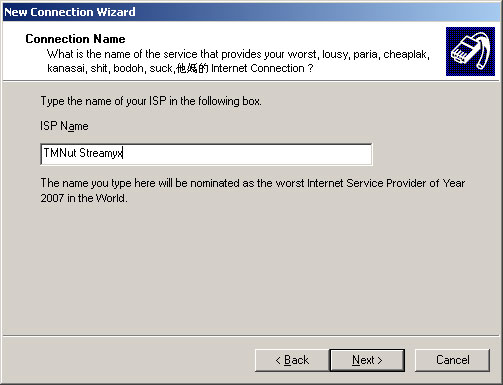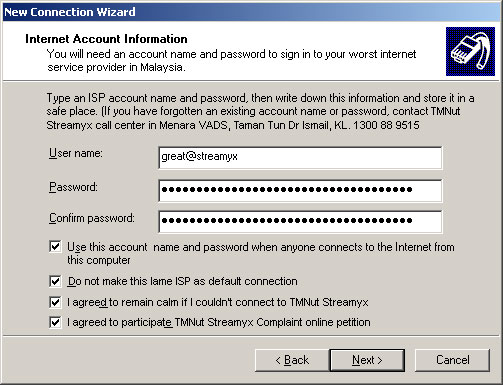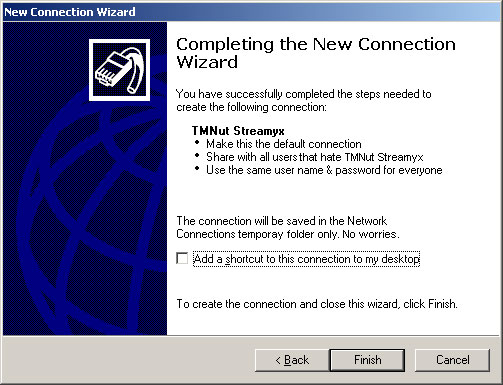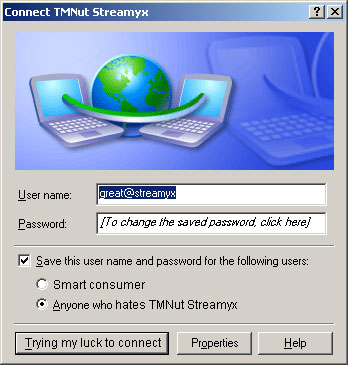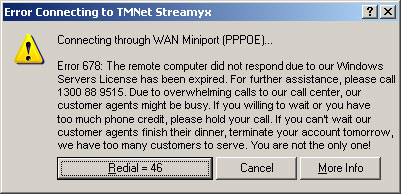 Okay, remember the error message, 676 678 or bla bla bla… Now, try your luck making calls to 1300 88 9515, hopefully their customer agent would available to pick up your call. If yes, start your conversation something like this,
"Hello, I am a "network engineer" calling from paulooi.com, one of the most popular blog in Malaysia. My couldn't connect my RM88 ringgit Streamyx since early morning. The DSL light is not blinking like the star in the sky, it's permanently lighten up with beautiful green LED color. I have tried to connect it with manual connect, and it returns error message 678, may I know what is the problem?……"
If you mentioned "network engineer", they will not ask dumb dumb questions like is the network card plugged in? is the cable connected to machine and etc.
If you mentioned RM88, means you are calculative and you see RM88 like RM8888. Let them know you are very poor.
Let them know DSL status light is very important.
Let them know the error message, so they can report to 2nd level support engineer.
So? Happy calling to TMNut Call Center. All rights not reserved. It's under GPL license. And my fucking TMNet Streamyx is disconnected again, luckily I copy all before click on Publish!