一路以来都很喜欢玩这个叫minesweeper的小玩意
因为 :loading 很快
– streamyx/internet down 的时候也可以玩
– 差不多每架电脑都有
– 富有挑战性
– 打发时间
– load很慢的网站的时候尤其好玩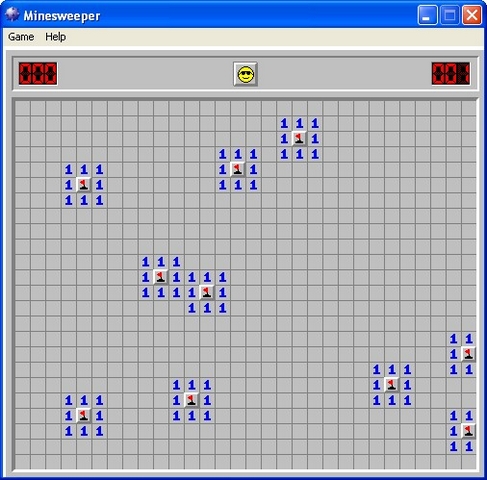 Go to the "Game" option and click on "Custom". Make the size as follows: height 24, width 30 and 10 mines.
OR
Select the "File" option, then click on "Custom". Set both the width and height to 100 and the mines to 10.