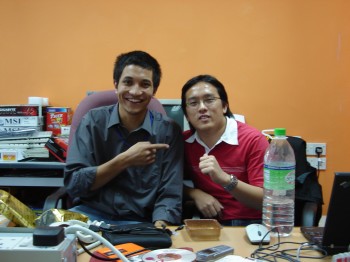 Bhusan: This guy build the CMS for us
Me: I am very tired
Bhusan – A guy from Nepal who come to Malaysia for 3 months training. I will be building CMS website for a media in Nepal and give Bhusan training on how to operate the CMS.
Hey dude… You won't be lonely having your birthday in our office! The staff will sing you birthday song and buy birthday cake and celebrate for you 🙂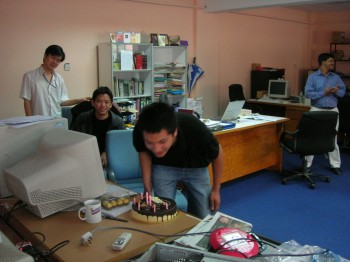 Yea… blow the candles and make a wish!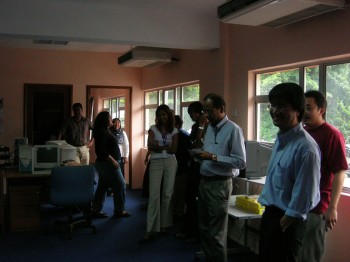 and now, everybody waiting… for the cake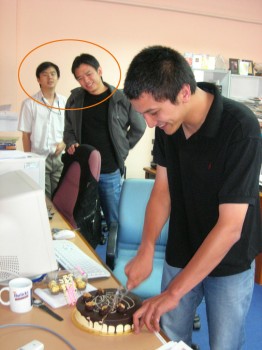 Lin & Max: Quick Bhusan, we are hungry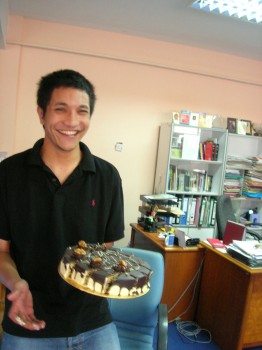 Bhusan is ready to serve us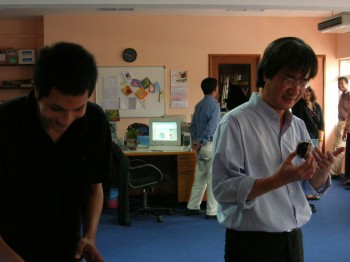 First piece go to boss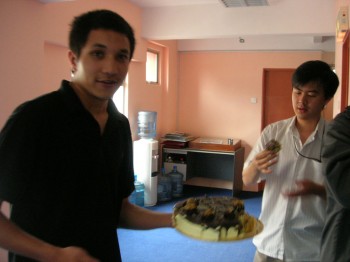 Yes! sure I want :P…