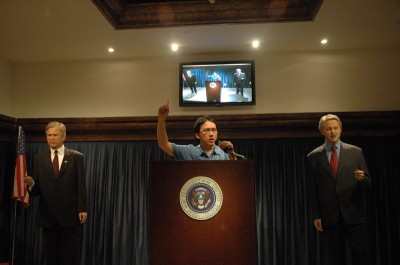 Ladies and Gentlemen, Morning, thanks for attending Whack House press conference today. Yes, you have landed the new www.paulooi.com's main page. We, bloggers in www.paulooi.com trying to make this as picture blog. Instead of writing up bull shit stuff and make Tun piss cause I get the Macbook first, I decided to make it as a dumb picture blog. Hope you will enjoy the pictures I took and hope it won't make you puke and bored to hell!
Dismiss…
With No Love but Make Love not War,
Paul Ooi
Part of Paul Ooi's blogger.
p/s: 矮子,照片width是870px