I can't wait to blog this…I just (got) back home from Hack In The Box Post Conference Party at the top of Menara Kuala Lumpur.
Special thank(s) to Hack In The Box for organising the best security conference happened in Kuala Lumpur, Malaysia. If you ever want to attend a world class security conference, you might need to spend few thousand ringgit flying all the way to state (the) US. I still wonder why there are people still think(ing) that RM450 is expensive. Even my company superior also said that (the) price is expensive (and) ask(ed) me go for others trainings/conferences which are free. By the way, I paid RM1800 myself to attend the training + conference and being (was also part of) the crew for HITB. Few speakers pointed (out) that at the price of USD120 is extremely cheap. Usually it's from the minumum price of USD200 and above. Furthermore, all the speakers invited by HITB have a very good/high profile(s) in international conferences.
Trust me, beside the conference (proper), you are meeting cool people/dude(s) (from) around the world. The cool don't doesn't stand for just acting cool or wear dressing cool. What they (have done) did in their career is extremely "cool"!!! The speakers are from different background(s) but all the papers they presented are were related to security in network, application and data.
But I believe that they (there) are a lot of company(ies), who provides IT services in our country, (that) are not concern(ed) on (with) application security and network security. That is why TMNet Netmyne/streamyx are always having(e) downtimesss, or our government/business websites/portal are defaced/hacked.
Most of the IT/Security conferences happened in Malaysia are suck (I mentioned in MOST but NOT ALL). They are presenting vendor's products, show you the dumb shit (like) how to use the commercial products and selling (it) at very high price(s). HITB conference is totally different. They The creator(s) show you their tools/applications, methodologies and codes. I (am thinking) have think of atten(ding) Zend/PHP Conference & Expo 2005, International PHP Conference and etc, but it's way too expensive to fly there for the conference.
Overall, we got (had a) big crowd attent(ding) the conference and the respond(se) is (was) overwhelming. Bravo to (the) HITB team effort and hope to meet the speakers again next year.
Backstage: Eggman was drunk! Why??? He asked one of the MSIE engineer: "Tell me why you are using Microsoft???"… LoL, I hope safely drive back home…
After all (that)…here are the pictures 😉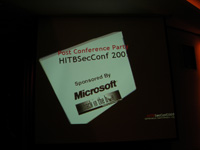 HITB Post Conf Party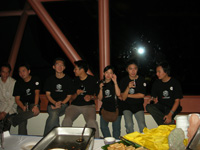 HITB crew from MMU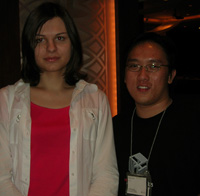 Joanna from Invisible Things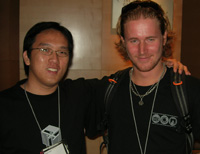 Jimmy from FRA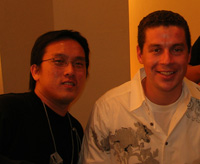 Rob Franco – IE Lead Manager, he can drink a cup of beer in 3 second(s) :d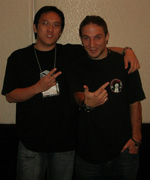 Fyodor from o0o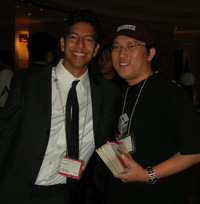 Dave Aitel from Immunity Inc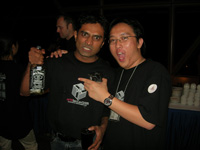 Alphademon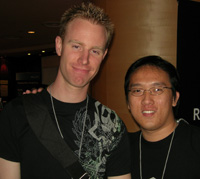 Martin – security consultant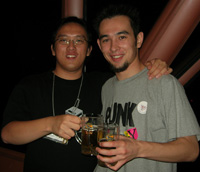 Meder from o0o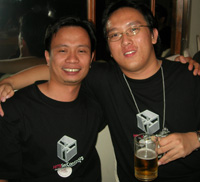 Spoonfork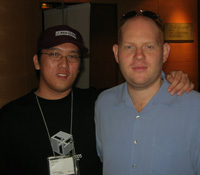 Grugq from Digital CSI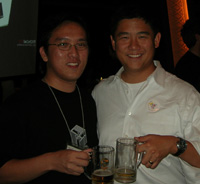 Tony from Microsoft IE.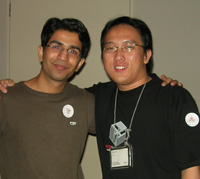 Zubair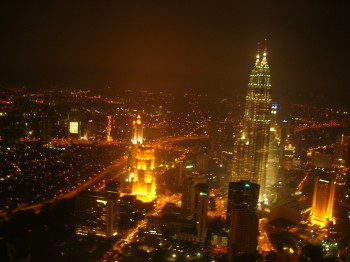 KLCC and Public Bank