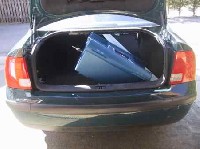 A sad day, I received a call from my good friend, told me that his laptop was stolen at Sri Hartamas yesterday night. He placed the laptop in the car boot, the thief break the car windows, open up the boot of the car and steal the laptop
Please my friend, DON'T EVER LEAVE YOUR LAPTOP IN THE CAR / CAR BOOT. This is 4th of my friend laptop got stolen. The truth is, no matter you the laptop store in the boot or hide underneat the seat, covered with blanket or jacket, there is a detector to detect electronic devices in your car. Once the thief detected, they will try to break your car and take the laptop/handphone/ipod/other gadgets.
Case 1
My friend went to supper in the mid night, he left the laptop at the back seat and cover with jacket. After the meal, the laptop gone, car handle is broken.
Case 2
My friend went to restaurant take away food in the afternoon, she left the laptop at the back seat, she thought it will be ok because only took 5 minutes to order. Who knows, after 5 minutes the laptop is gone and car's windows is broken.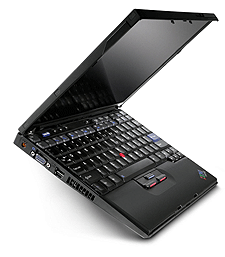 Case 3
My friend went to watch movie at Mid Valley, left the laptop in the boot. After movie, the car handle is broken, he immediately check the boot, laptop was stolen.
The most important stuff in the laptop is the data, once you lose it, the works is gone, source code gone, private stuff gone, even worst if you have private stuff like Tammy's video, and self portrait nude pictures.
I have a bad habit, which I bring my laptop along whenever I left my car, going to 7-11 buy junk food, filling up petrol, buy SportToto/Magnum4D, collect document from friends or etc. I remember some friend teased I am proud/show off I have a laptop because I bring it along wherever I am, nah.. When you lose it you will know the pain.
Learn my bad habit. Does car lock/alarm helps?