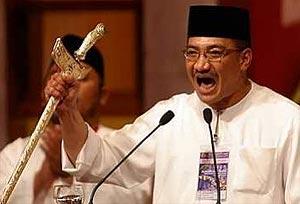 I hope you still remember my teacher Chan Boon Heng who fell down from a gave way rotting wooden floor and died in the Keah Hwa (K) school, Alor Setar, Kedah. It has been 7 months, 210++ days since his death. Chan Boon Heng's beloved family still haven't gotten the compensation which the government had promised to pay. I was very disappointed when I read the news from Guang Ming Daily. Yang Berhormat Education Minister Datuk Seri Hishammuddin Hussein, have you done what you promised 7 months ago? If not, do visit the website I dedicated to my beloved teacher chanboonheng.com. I still have all the news in archieve.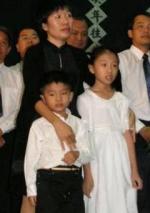 Education Minister Datuk Seri Hishammuddin Hussein said he will personally help the family of teacher Chan Boon Heng, who fell to his death early this week.

"Assistance does not have to come from the ministry. It can come from me. I have never been stingy when it comes to teachers who are sincere and committed," he told reporters here yesterday.

"It doesn't matter what their race is or where they come from as they died in the course of duty," he said after opening an international colloquium on Education Assessment organised by the Malaysian Examinations Syndicate.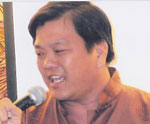 Link to the news on Chan Boon Heng website, it was written in The Star Newspaper. Do you still remember saying that? No? Forgotten? Or does it sound very familiar to you?
誤踩白蟻蛀蝕的地板而墜樓身亡的吉華K校曾文珩老師,逝世已有7個月又20天了,但他的遺孀聲稱至今仍未獲得政府的任何賠償金,有關申請文件也下落不明。

曾文珩的遺孀黃麗根說,吉州教育局已將賠償金申請文件寄到教育部,當她追問教育部官員時,官員表示申請文件已呈到財政部或公共服務局。

"她打電話給這兩個部門時,兩個部門的官員又說申請文件在其他兩個部門,沒人知道申請文件的下落。"
The article excerpt from Guang Ming Daily. Chan's wife said, Kedah Education Department has sent all the necessary documents to the Education Ministry. When she asked the person in charge at the Education Ministry, the person said the documents had been passed to the Finance Department OR Public Services Department. But when she called up both departments(finance and public services), they said they had NO IDEA WHERE THE DOCUMENTS ARE.
What does that mean? If you don't know where the hell the documents have gone to, why don't you check it thoroughly. I think most government departments always give lame excuses like that when they are too lazy to do it. Have you tried to check with the Education Department in Kedah? No? Why are the documents missing? No idea? Is it very hard to trace?
I wonder if these people who work in the ministry and its departments are asleep or have they actually been working for the past 7 months?