After 2 days Hack In The Box Web Application – Attacks and Defense training, now I am certified 🙂 But I didn't know how to hack people website.. LoL.. Sound like wasted RM1800.
Haha, by the way, the purpose of attending the training is not gain knowledge to hack people website but gain knowledge on implementing secure application and secure coding.
I will try to penetrate my own developed application. Sure easily HACKED I THINK 😛 May be can try penetrate Word Press and contribute to them huh? Hehe..
Have been busy for the pass 2 days, and will busy on tomorrow and thursday for the conf.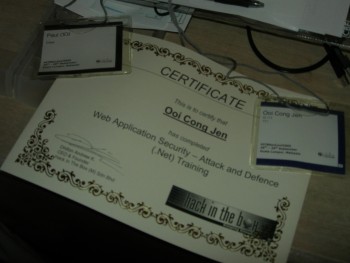 Certified 🙂 Crew tag and Participant tag on Hack In The Box event.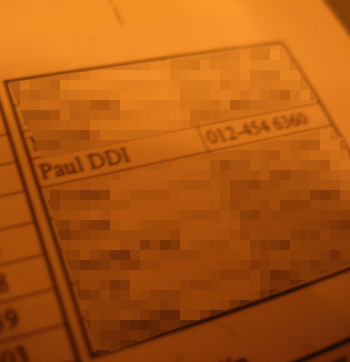 They given me a cool name in the crew tag list, which is PAUL DDI… Phew.. Luckily not Paul 001