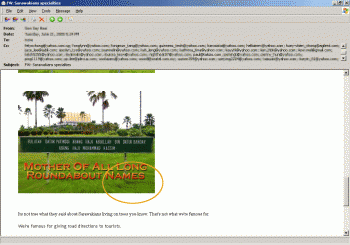 Well, I don't like plagiarism. I don't ever plagiarise pictures, essays, articles, source codes or etc in my life. I really hate plagiarism!
For the recent Sarawak! Sarawak! post, I got the joke with pictures from a forwarded email. Please look at the picture above, kennysia.com trademark is removed by somebody.
Not me, I just share interesting pictures with my friends. I love to share interesting and funny stuff with friends to lighten up their boring day(s). If you find my previous posts that didn't credit your work, please let me know.
Perhaps I've got to have a membership system – only my friends allowed in? LoL, just a blog.. why so troublesome..