According to some fans, Jason Mraz is now in Singapore, he went to Singapore yesterday, but nobody knows what time the flight was. Countdown countdown, another 36 hours and I will be sitting in Esplanade Concert Hall and enjoying Jason Mraz's show.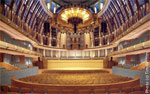 I have my maps printed out, from bus station to hotel, from hotel to Esplanade Concert Hall. Thanks a lot Street Directory, it really helps me make out the route. Asia room too, there are reasonable hotel prices from online booking.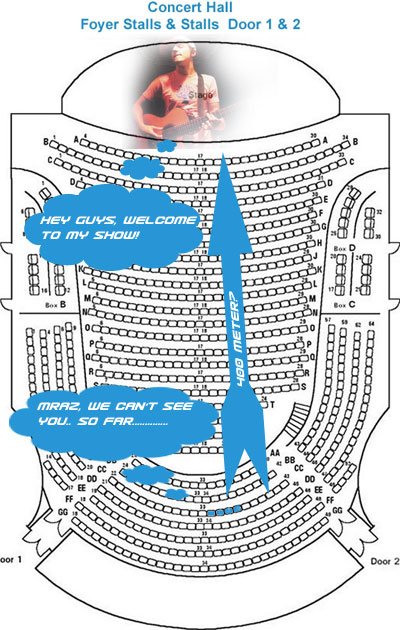 If you are going, where will you be seated? I will be at the Foyer Stalls, CC34-37. If you happen to be sitting nearby me, do say hi and we'll sing out loud together during the show :P. I am not planning to bring a camera. As u can see from the concert hall map, from where I'll be seating, it's too damn far I guess. If i bring a camera, can't even capture Jason Mraz guitar. Furthermore, my compact digital camera cannot take good pictures inside the hall, especially during night time.
Just another few hours to go…