I got an email from The Esplanade programme administrator to inform me that Jason Mraz performance has changed from initial 25minutes to 90minutes. The opening act on 17th March is a Singaporean band named The UnXpected, 25minutes performance.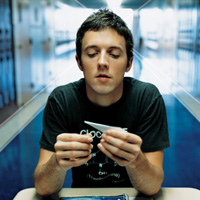 Jason Mraz is coming with Toca Rivera, Mr Big & Cool percussionist & backing vocal. It will be 90 minutes acoustic unplugged. I believe Jason Mraz will be playing Remedy, You & I Both and Word Play live during that night.
Log on to Mosaic Music Festival website for more informations and updates. According to the programme administrator, Singapore will be the only stop for Jason Mraz in south east asia, expected, tiny chance for him to stop in Malaysia.
Anybody want to join me, I think I will drive there and back to M'sia after the performance, need somebody to car pool. Sam? Roshan? Michael? King? 90 minutes, not 25 minutes performance… Jason Mraz, he is cool.. his voice is nice.. His Live! is superb! Let me knows!