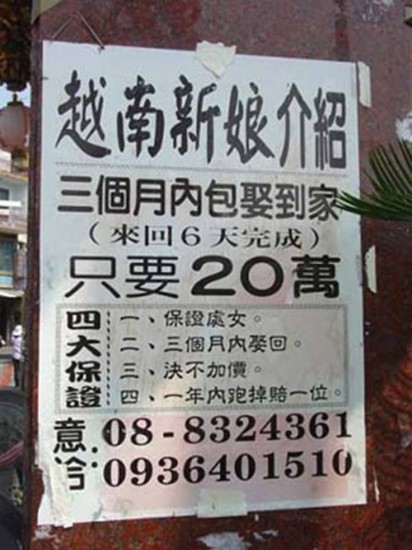 What the hell, one of the ads appeared at China street. The ads said, gurranty you marry a vietnamese girl in 3 months time. 20,000RMB only, 6 days return trips from China mainland to Vietnam.
The coolest part is here, the FOUR gurranties;
1. Virginity assurance.
2. Marry in 3 months.
3. Price is fix at 20,000RMB, no more extra cost and increment.
4. Exchangable to new vietnamese girl if the wife escape/runaway in between one year.(Sound like one year warranty).
And, if you are interested call the no. la!