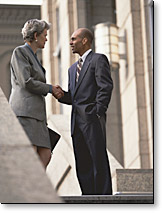 Last week, one of my friend went for a job interview and she got an offer from a VOIP dot com dot my fucking company. Basically, once you get an offer, they will prepare an offer letter for you. The salary that the so call bloody cheap CEO confirmed with her during the interview was RMx5xx, and the damn CEO ask her to collect the offer letter on the first day of work. Monday, it's the first day she went to work, and she got the offer letter from the company. Damn, the salary offer during the interview and the offer letter given is totally different. Supposingly the offer would be RMx500, and now the offer is RMx350. Althought it's RM150 lesser, but what the company promised during the interview is different now, how can we trust a company that didn't give the offer he promise during the interview? So, I sugggest my friend don't sign the offer letter. Sign or not sign? If for me, I felt cheated by that company, I will look for other job, there are a lot of job oppotunity out there. Why work for a company that didn't do what he promised?
Furthermore, there is no bonus, no allowance, no medical care. What the fuck is going on? Don't the company have the business ethic?
For fresh graduate, here is my basic guidelines, mean some basic question you need to ask. So you won't get con by those bloody fucking company
Basic Salary
Fix salary offer by a company, not including allowance, why we must classified as basic salary, because 7%-11% of you basic salary will be deduct for EPF.
EPF
According to Malaysian Labour Law, 7%-11% of your basic salary must be allowcate for EPF. If you do not have the EPF account, you got to register one with KWSP or the employer will register for you. Basically, the employer HAS TO register for you. Beside that, employer will contribute 7%-12% for your EPF.
Socso
Socso will deduct from your basic salary, it also contribute by employer.
Allowance
Some company might giving your petrol, laptop, handphone or reimbursement allowance.
Annual Leave
Minimum 14 days annual leave will be given for one year
Bonus or Share
Some company will be giving bonus or share in the end of the year.
Medical Care
Some company also given medical care to their employee.
and check out more info from Media Pekerja website
So, when you got the job, what should you ask? Ask them;
1. What is my BASIC SALARY?
2. How many ANNUAL LEAVE did I get?
3. Did I have MEDICAL CARE protection?
4. Is there any ALLOWANCE given?
Bonus or Share are not important, can skip that. If you work hard, sure company will give you bonus at the end of the year 🙂