Oct was a good month for my weblog hits. So I decided to take a look (at) how user(s) reach my page.

The unique visitors are increasing every month, from 500++ user to now 5000++ visitors last month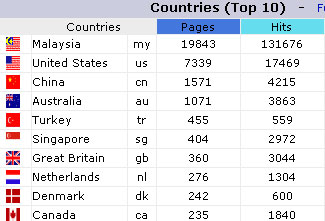 Obviously, most of the visitors are from Malaysia, some from US, China, and I suspect that are spams.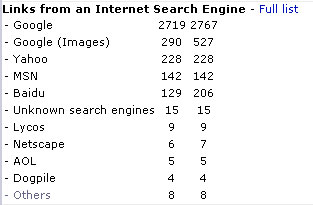 2000++ visitors are coming (come) from Google, I think google helps a lot.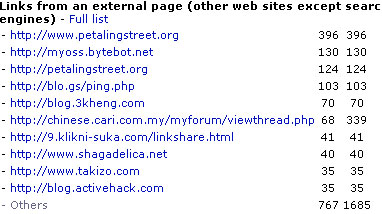 and Thank(s) to petaling street as well, the pingsss linked more than 300++ users, usually is more than that, because there is down time in Petaling Street, so that is lower last month.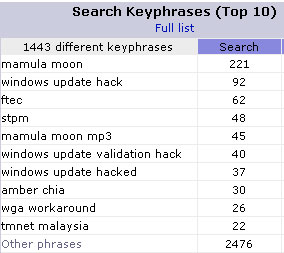 What are the top keywords that linked to my weblog? Mamula Moon, windows update hack.. and… FTEC!
I Love Google
Seriouly! I love Google every much, why? Try so search some of the keywords here,
FTEC Laptop
tmnet netmyne
ceo of tmnet
tmnet malaysia
FTEC Laptop and TMNet Netmyne are my all time favourite. So, think twice when you buy FTEC 😛