I, on behalf of Uglymen special thank to people who support uglymen;
– Lin taking the pictures.
– Becky and friends from Klang
– King and gf
– People in Halo Cafe
– Danny, want to come but no people accompany
But not;
– Chua and Max who FFK 😛
– Andrew Ong, for god sake he went to Genting but didn't come for the 1 hour Uglymen show.
Last, thank you very much Kenny Tay for bring us the very good news, Uglymen debut album release end of this month 🙂
And, here is the pictures;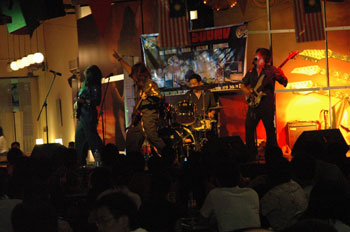 Uglymen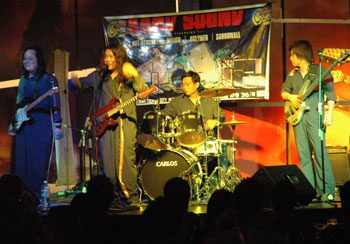 Mike talk cock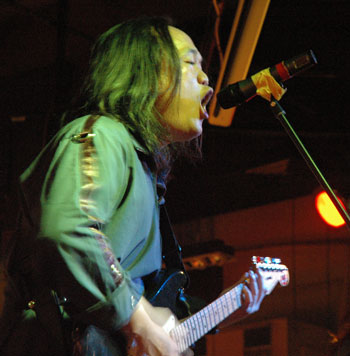 Suan sing Da Fei Kei

Mike and Suan, my guitar master!!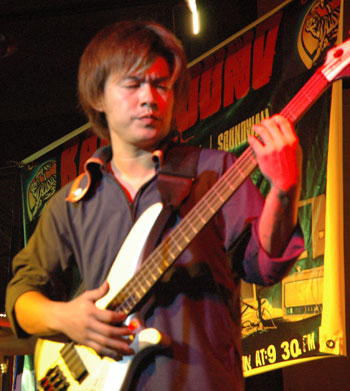 Metal, Asia Best Bassist 🙂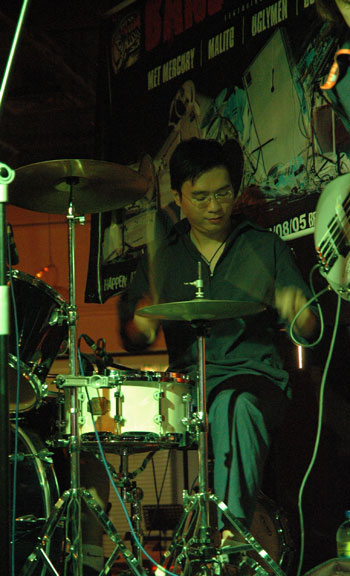 My favourite drummer, Kai Juinn