Danny's Birthday
Wow, so many people birthday in 1 week, Kabilan, Sally and now Danny. Yeaha, old man now.. going into 30 liao Mr Danny. Wish you all the best dude.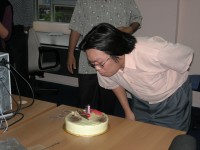 Danny blow job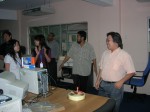 Danny wait us to sing birthday song! He is not 10 years old, but da cake house only give 1 big candle!
Dinner
Planing to bring Eric, Max, Danny to have Prawn Mee, but.. the restaurant didn't open. Change plan, went to TTDI Penang Nasi Kandar eat satay! Well, next time Eric, am so sorry about that.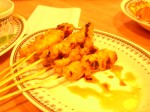 The satayssss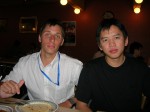 Left: Eric hunger for satay.
Right: Max v Eric
Macro
Took a short/macro shoot with my camera, look nice