How to make your Mac OS X x86 network works with VMWare Workstation???
After Mac OS X has been installed on VMWare Workstation, you will found that the network is not working or the network card it's not recognize by Mac OS X. You can get the network driver here and follow the instruction below.
Select the ISO file you have downloaded as your CDROM drive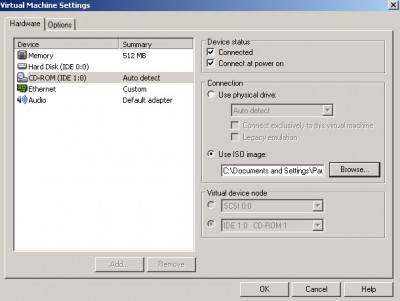 Create a new folder on Desktop(for example network), copy the files from the "CDROM" into the new folder.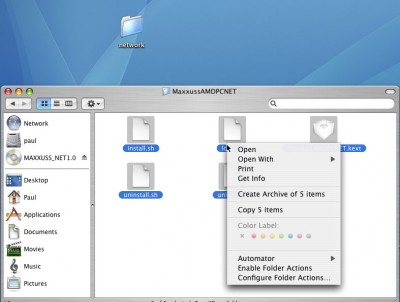 Open up the terminal, navigate the to driver folder, run install.sh file and reboot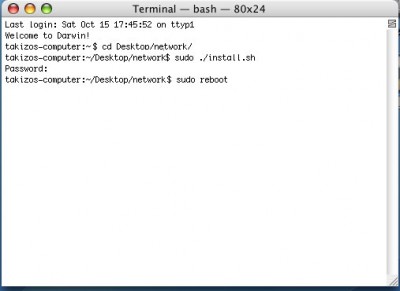 After reboot, I _think_ your network is working now.(bridge,nat or host also work). Hope it helps. For more information and support please visit the driver's website