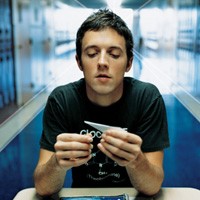 Mr-AZ is coming to Singapore in March, ya… Singapore! But not Malaysia, Heh… I am not sure are there people who listen to his song in our country.. Please correct me if I am wrong, if you know about The Remedy and You & I Both, then you should know who is Jason Mraz.
It's not Jason Mraz's concert in Singapore, is Mosaic Music Festival by Esplanade, Jason will play 25minutes accoustic set(hope to be longer!) for Mosaic Music Festival opening act on 17th March. In order to catch his live! performance, I think I'll be going to the music festival, hard to have him come to Singpore/M'sia, may be after few years when he becomes very very popular?
Ticket is from $48 onward, meet cool musican around the world!!
….. see you soon Jason Mraz!!!